State of the Date: Our Survey Data Tells All!
The dating game is nothing like it used to be! Advances in technology, evolving gender roles, and cultural changes have impacted all realms of life—especially dating.
Or have they?
To find out what's really going on, we surveyed over 1,100 singles to hear what they had to say about today's dating scene. Listed below are four commonly held assumptions about dating and the corresponding survey results which may or may not back up these assumptions. The State of the Date may surprise you!
Today's independent women don't really want a guy to pay for the date—and some might even be a bit offended if he tries to.
False. Despite cultural shifts in gender roles, today's women still appreciate a gentleman who grabs the check. In fact, 68% say their date gets "bonus points" if he offers to pay for both of them. And our data fail to support the notion that modern women are offended by a man's chivalrous gestures. When men try to pay, a mere 1.5% indicate that, "it makes me feel uncomfortable because it's sexist."
Modern women don't expect a guy to initiate a second date. They'll make the move themselves.
True. According to our data, over half the women surveyed (56%) feel comfortable contacting a guy to ask him for a second date. In fact, 22% say they'd text or call the very same night if they felt like it! However, other women (44%) take a more traditional approach by waiting for men to reach out to them to schedule the next meet up.
First date chemistry is more important to men than it is to women.
False. When on first dates, both men and women look for chemistry. In fact, 56% of our singles chose chemistry over compatibility, excitement, hopefulness, and desire. Coming in second was compatibility (29%), followed by excitement (8%), then hopefulness (5%), and then desire (2%).
Modern dating moves quickly. If people aren't feeling chemistry immediately, they're on to the next.
False. Sure, some people make snap judgments, but when answering the question, "On a first date, how much time do you need before you decide if you want to see your date again?" only 18% indicate they'd make that decision within the first 5 minutes. Most of us take a little more time; 40% give it 20 minutes while 39% wait an hour or more. The remaining 3% believe it's always a good idea to go on a second date no matter how they felt on the first date. Interestingly, these results have remained consistent over the last 10 years—which challenges the commonly held assumption that dating apps provide singles with so many choices, they write people off before giving them a chance.
So maybe love isn't all that different! Perhaps in matters of the heart, as in life, the more things change the more they stay the same.
Related Articles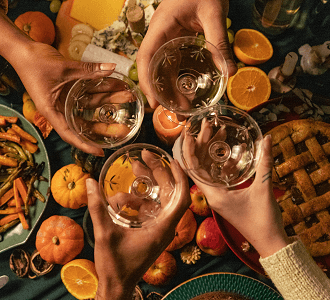 Mindful Tips for Introducing A New Partner Around The Holidays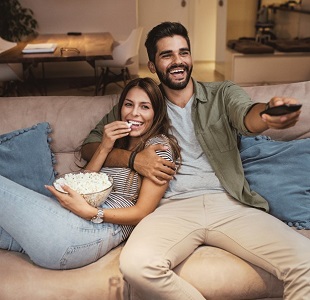 It's officially spooky season, and what better way to spend a cozy Fall evening than cuddled up close to your significant other while watching some