Local Restaurant Partners
Its Just Lunch local restaurant partners and locations. Contact us to schedule a date at one of these great locations.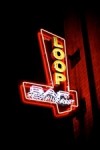 The Loop
Located in the heart of downtown Rochester this new American cuisine restaurant is great place for a casual night out with friends, family, and a great spot for a date night. One of the newest additions to the downtown area, the Loop Bar + Restaurant offers a casually classy atmosphere great for any occasion!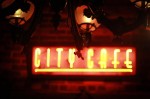 City Cafe
A comfortable rustic, yet cosmopolitan atmosphere is the setting of The City Café. Exposed brick walls, accented with 100 year old Australian Jarrah wood wainscoting, envelop the warm glow of candle lit tables. Old school house lights and 1940's wall sconces flood the dining room with warm soft light reminiscent of a soothing fireplace. The rich antique oak floor, which is mostly quarter sawn, is made from reclaimed wood that was once used for pickle barrels. The bar, topped with antique eucalyptus wood, offers a casual spot to sip a martini or a cold draft import while enjoying the whimsical original mural, which spans the back wall.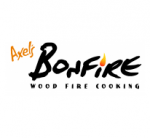 Bonfire
The heart and hearths of the Bonfire Restaurants are their wood fire ovens. Wood fire cooking allows them to present dishes in a traditional way, full of bold flavors. Their menu features wood fire cooked items including cedar-planked salmon, steaks, burgers, pizzas and rotisserie chicken.

Chianti Grill
The Chianti Grill has been transformed an exciting new brand that offers authentic and innovative Italian dishes along with grilled steaks, fresh seafood and an extensive wine selection in a comfortable, moderately upscale setting. The mood and atmosphere is perfect for a date night out!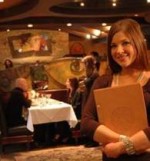 Ciao Bella
Opened in 1997 by local restaurateur Rick Webb, Ciao Bella offers creative, contemporary Italian cuisine and unparalleled service. Their passion and commitment is to bring you handcrafted food, created with fresh, seasonal, organic and local ingredients. Every meal. Every day.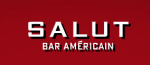 Salut
Salut Bar Parisien is your neighborhood French bistro! With two locations in St. Paul and Edina, Salut is the perfect spot for lunch or dinner, great for any and all occasions.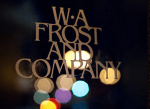 WA Frost
WA Frost sets "the Standard" for fine dining in St. Paul. Experience our casual upscale American cuisine, our award-winning wine cellar, or even what Mpls/St. Paul Magazine called the best patio dining in St. Paul.